Too many people are worried about their future, frustrated that they aren't generating enough income, disappointed with their sales and/or follow through or challenged with their time management. They are concerned that if they don't correct it, they won't grow their business or be financially secure. If you are worried, concerned, frustrated or think you are missing out on opportunities then this program is for you!
Do you want to transform your passion into profit?
Whether you are a new entrepreneur launching your business or a seasoned business owner looking to take your business to the next level, this program is for you.
This program combines group and one-on-one coaching, small group discussions, reflection exercises, discovering your internal GPS system which will point you in the "right" direction and allow for more creativity/insight/wisdom, and you will receive support and guidance along the way.
Join other motivated business owners in this intensive business development program which harnesses the synergy, creativity, and wisdom of the group environment.
In this interactive virtual program, Andrew Hogan and Kristy Halvorsen will help you understand how the mind works and how your thinking affects your business. You'll unravel the maze of your thinking and learn to trust your own innate wisdom your business and your life. Get ready to point yourself in the direction of happiness and success, personally and professionally. If you love what you do and want to transform your business to reflect your level of passion and creativity, this course is for you
We will meet by video conference for 75 minutes on Tuesdays at 7pm Eastern beginning January 23rd through March 6th.
Each week you will be given a "homework assignment" that will encourage you to explore more deeply how what we discussed impacts you and your business.
You will have a month to implement your new ideas and insights after our March 6th session. On April 3rd we will meet for our "Keep the Learning Alive Session." During this session we will explore what has changed in your business and life and gain even more insight on all of the possibilities ahead.
"We immediately started working in a different way… much more respectful, cohesive, self-knowledgeable. Immediately after our engagement with Visioneers, I successfully sold my company to investors. My goal was to raise $100,000 in 30 days, which I actually achieved in 15 days."
John Guinivere
Former CEO – Cheflive
"While working with Kristy Halvorsen I've had some amazing breakthroughs in my business, more than I ever expected!  Kristy is great for getting to the core of every issue and then helping me find my way through the maze of confusion that was blocking my progress.  I look forward to continuing to work with her, and I highly recommend her to anyone who is determined to move forward with not just their business, but with their life."
"I've worked with Andrew throughout the past several years to scale my business, grow my leadership and massively improve my level of productivity – all with less stress and more fun. If you are looking for more effortless success in your life, I can't recommend Andrew enough!"
Ravi Raman
Executive & Career Coach for Technology Professionals and Former Director at Microsoft
"As a new business owner I can honestly say this was the best investment I have made for my career. Kristy is an excellent coach. She was able to peel back the layers of obstacles that were hindering my progress and discovering my purpose. Today, I sit more confident than ever and very clear of my vision. I have accomplished more in a month than I did in a whole year. Not only is my business moving forward but my life as a whole is moving in a balanced direction. Our diverse group offers insight, inspiration motivation and friendships."
Tracy Kernan, Realtor
Jacksonville, FL
Weekly Sessions
All sessions are via web/teleconference
3 Payments of $149 or $397 paid in full
What's On Offer:
Understand how the mind works and how your thinking affects your business
Discover where insights come from
Unravel the maze of your own thinking
See what "being stuck" and "procrastination" really mean
Learn to trust your own innate wisdom
Experience more freedom and exhilaration in your life and business
Ease your anxiety over sales and marketing and discover how simple and easy "sales" can be from your new point of view
Begin to see that the schemes in your mind make time management difficult and what the antidote is
Gain innovative insights and ideas
Experience natural confidence and realize there is nothing you must "do" to achieve it
Point yourself in the direction of happiness and success, personally and professionally.
Increase clarity
Draw on the collective wisdom and support of like-minded entrepreneurs
Create relationships with motivated business owners
Your Program Facilitators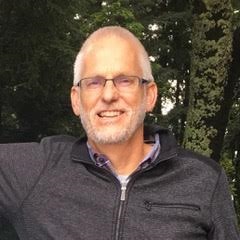 Andrew Hogan
Andrew, Founder and CEO of Visioneers, is an avid world traveler and born entrepreneur who went from launching a GIS software firm to building a successful market research company.
In the late 90s his interest grew from helping companies predict the future to helping individuals, teams and organizations create the actual future they wanted. In 1998, Visioneers was born.
Since then, Andrew has worked with thousands of entrepreneurs, leaders, CEOs, businesses, and community groups using 30 years of experience in transformative coaching, intentional play and his proprietary Visioneering process to create powerful futures with amazing clients all across the globe.
Visioneers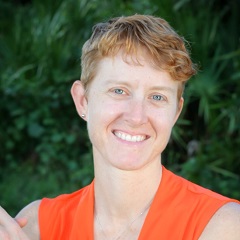 Kristy Halvorsen
Kristy, Founder and CEO of Yourevolution Coaching, has created and facilitated multiple successful mastermind groups and group coaching programs. In addition to her coach training at Erickson College and her certification with the International Coach Federation, Ms. Halvorsen has been trained by one of the world leaders in group coaching.
She is also a proven leader with many accolades and degrees including a Masters Degree in engineering with a minor in business. Ms. Halvorsen has an international clientele and is devoted to empowering people to live amazing lives.
Visioneers
The Details:
Eight 75-minute Group Coaching Sessions via web/teleconference

Seven Group Sessions (75 minutes)
One 75-minute Group Coaching Session for additional support and guidance in the month following completion of the program.

Four One-on-One Coaching Sessions totaling 2+ hours
We will meet via Zoom: a full featured web conferencing service

Join in by PC, MAC, and iOS/Android mobile devices for all features
You may also join in by phone for audio only.
All group sessions will be recorded and available to all participants for review

Gain more clarity in your One-on-One Coaching Sessions: 4 sessions totaling 2+ hours.
Opportunity for additional One-on-One Coaching during the program.
Lifetime access to session recordings and activities
Supplement your learning with exercises, and readings to gain insights
Engage in a built-in guidance system (and which is available to you after the program ends)
Access to a closed Facebook Page for discussion, sharing insights & learning with other program members.
And more!
"Thank you so much for opening my eyes to the power of coaching. You helped me see where I was caught in a loop and fooling myself. You released me from my own mind games and propelled me into true productivity."
Be part of a community: learning the secrets to business success, naturally taking action, and growing your business.