You bought your 4th online course to success, try working through it and can't seem to find the sense in the tasks.
You just had it and throw your laptop on the floor.
Cue: You pick it up sobbing as you look for the 5th course that will solve all your problems.
Get your dream project to come true.
Get Shit Done is a 8 week group program that finally gets you working towards your dream project!
Life after Get Shit Done:
You get shit done effortlessly
You finally understand how your mind actually works and don't fall into it's sneaky traps that often anymore
You have made more progress towards your dream than ever before. And you're loving it!
"Today I know that I am able to continue working with the mental tools I already have no matter the external factors. That has made me more efficient, more productive and fulfilled. And the best, with much less anxiety."
Gustavo Verginelli
CEO & Founder of Sportsmatch
Your dream is priceless but you've already spent thousands in buying programs and sitting in front of your computer doing nothing.
Combined we've spent over 250,000 dollars and 30,000 hours learning how the mind works so we can help you to get shit done seamlessly!
What happens once you click the button:
You will be sent to fill out a brief application form
In the next business day you will receive an e-mail from us with the confirmation of the application and instructions for payment
After payment is confirmed you'll get the details on how to join the live calls with their dates and times and the details to join the private Facebook group
Included in the program:
8 live 90 minute group Zoom video calls with Robin and/or Andrew
Private closed FB group
Access to all the recorded calls in case you miss on
This is for you if:
Your tired of being stuck in a muck
You have stable internet and a device with a camera to take part of the calls
This is NOT for you if:
You have your life figured out
No internet
No availability for at least 6 of the 8 calls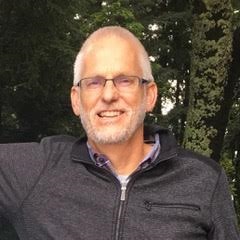 Andrew Hogan
Certified Transformative Coach
Visioneers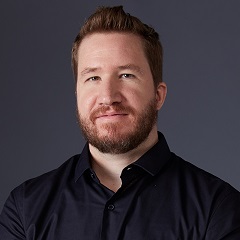 Robin Taffin
Certified Transformative Coach
Visioneers
Andrew and Robin are two Certified Transformative coaches with more than 30 years of combined experience in coaching adding up to more than 20,000 hours of work and have invested more than a quarter of a million dollars in their own development.
"I've worked with Andrew throughout the past several years to scale my business, grow my leadership and massively improve my level of productivity – all with less stress and more fun. If you are looking for more effortless success in your life, I can't recommend Andrew enough!"
Ravi Raman
Executive & Career Coach for Technology Professionals and Former Director at Microsoft
"I'm processing at great speed and seeing instant results! You are arming me
with new building blocks and an even better understanding of the ones I already have."
"Coaching with Robin is a transformative experience!"
Fábio Santana
PR Manager at Capcom
What we cover in the 8 weeks:
Getting started and getting the most out of the program
– How life works: inside-out
Creating, building & maintaining Momentum (formula)
Our GPS Guidance System: inner wisdom
We will naturally do what there is to be done when we come from our inner guidance
Innate wisdom, health, intelligence, vibrancy, joy, love, et cetera
Grounding: seeing more
Purpose & Alignment: we naturally align to what our soul purpose is and we do what we are being called to do when we get our personal thinking (including ego) out of the way
Creating from the formless into form: "How shit shows up in the world"
– Completion – "Go make inspired shit happen!" and/or "I got shit done, now what?"
"No words are enough to recommend a good chat with this Coaching Master! He broadened my vision, opened up new landscapes and changed my destiny within 2 hours of conversation! Not something to be missed!
Thank you Robin Taffin d'Heursel! May many have the opportunity to have a coffee with you!"
Lia Braga
Production & Events Director at Truckvan
FAQ
Contact us with any questions and we'll answer them and add them here as well.
Know someone who'll love this? Share and help them find it.